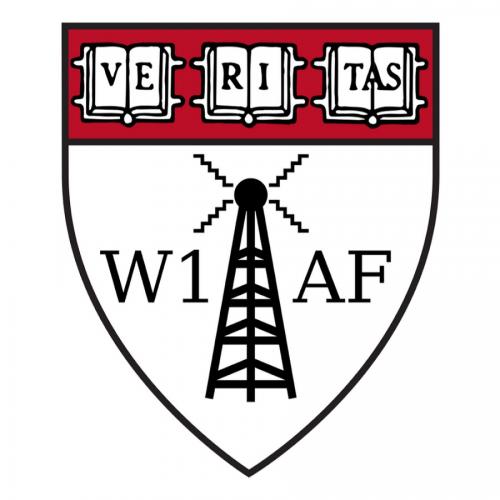 Members of the Amateur Radio Club at Yale, W1YU, participated in the first Harvard Wireless Club Amateur Radio Symposium held in Harvard Hall this past Saturday, April 29, 2017.
Representing W1YU was club President Scott Matheson, N3NFP, 1st Vice President James M. Surprenant, AB1DQ, and former club President, Martin Ewing, AA6E.  James gave a presentation entitled, W1YU - Reviving a Storied Collegiate Amateur Radio Club for the 21st Century and Scott and Martin participated as panelists in the round table forum, Youth in Amateur Radio.
Other featured speakers and program highlights included:  
Benjamin Lee, K7JS [Harvard], incoming president of W1AF: A brief history of W1AF
Flavio Jorge, CT7ATQ [University of Aveiro]: Knocking down walls, changing mentalities and breaking rules - a case study on radiowave propagation for space systems
Paul Horowitz, W1HFA [Harvard]: Chasing the ultimate DX - Updates from SETI
Round Table - Youth Involvement in Amateur Radio 
panelists:

Daniela Marcelino, CR7AQM and Micael Rebelo, CR7AQL [University of Aveiro]
Scott Matheson, N3NFP and Martin Ewing AA6E [Yale]
Nicolas Weninger KC1GLI and Saahil Mehta, KG5HEW [Harvard Univ]

Tom Gallagher, NY2RF, Report from ARRL headquarters
Skype Teleconference:

Martin Atherton, G3ZAY: ​Camb. U Wireless Society, G6UW, a brief history
Vasiljie Perovic, M0HZC:  ​Extremely Low Frequency meteor detection
William Eustace, M0WJE: LoRa spread spectrum radio

​Fred Hopengarten, K1VR: Ham radio pays my mortgage and other thoughts
The symposium has been archived on YouTube and may be viewed here: ​https://www.youtube.com/watch?v=Xr2sUtDldXI
W1YU congratulates W1AF on an outstanding program and in particular outgoing Harvard Wireless Club president Douglas Maggs, KK4UHK.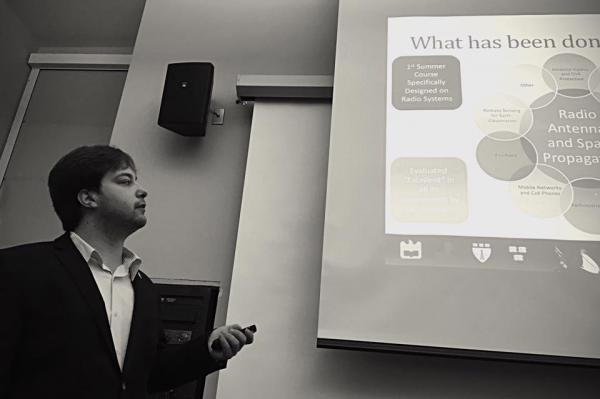 Flavio Jorge, CT7ATQ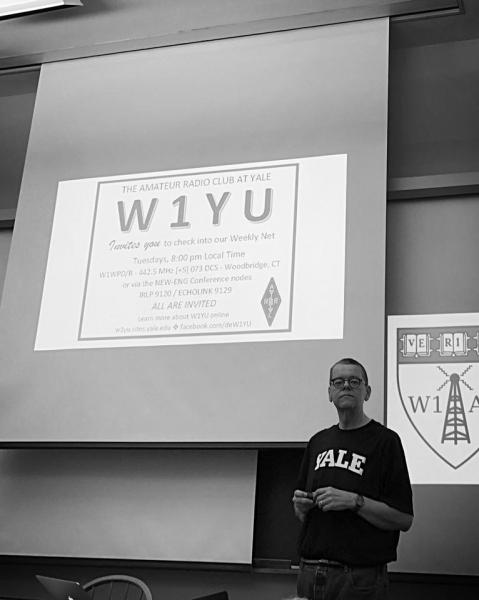 James M. Surprenant, AB1DQ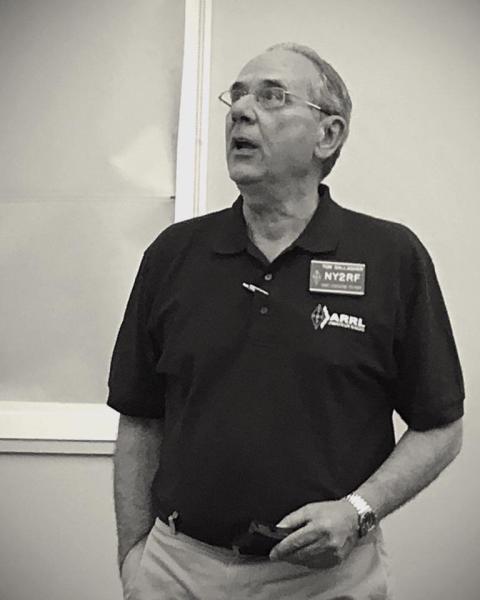 ARRL CEO, Tom Gallagher, NY2RF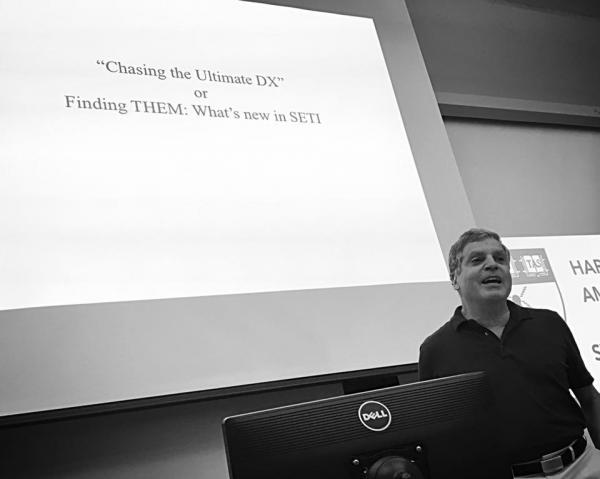 SETI Founder, Paul Horowitz, W1HFA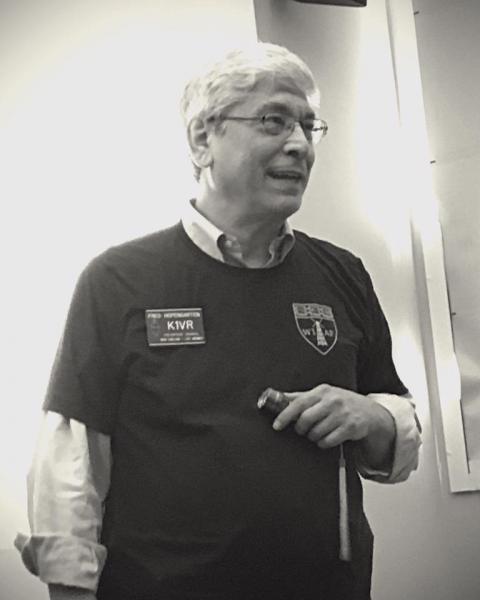 Fred Hopengarten, K1VR
Micael Rebelo, CR7AQL, Daniela Marcelino, CR7AQM, Saahil Mehta, KG5HEW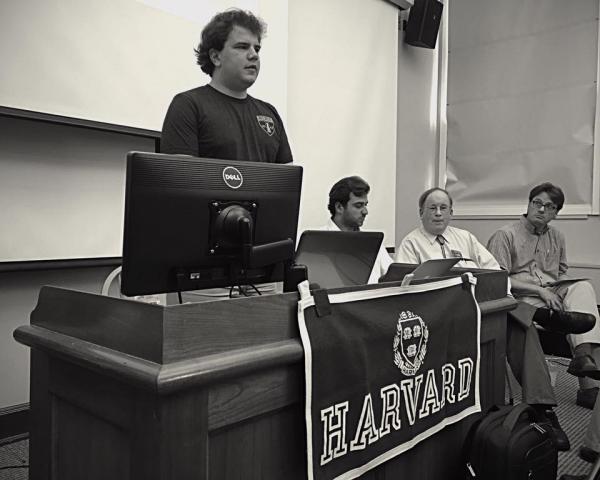 Douglas Maggs, KK4UHK, Nicholas Weninger, KC1GLI, Martin Ewing, AA6E, Scott Matheson, N3NFP