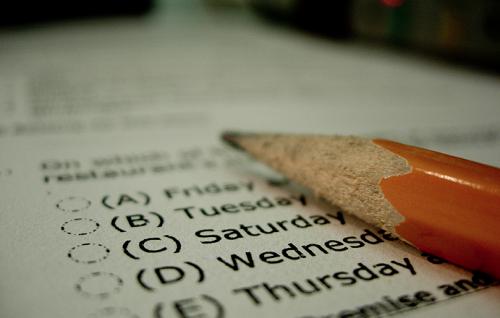 W1YU will be holding a Volunteer Examiner (VE) session where you can take the exam to get or upgrade your license. This session is the culmination of our Technician License Class series, but anyone is welcome to attend and take the exams. We will be offering exams for all elements - 2 for Technician Class new licensees as well as elements 3 and 4 for those wishing to upgrade an existing license or to get a higher level initial license. You can take as many elements as you like during the session.
Note that you do not need to participate in the Technician License Class series (or attend every session if you can only make it to some) in order to take advantage of this VE session.
The location will be the W1YU clubhouse/station in the Graduate Club, 155 Elm Street in New Haven.
| License Class | Test Element | Number of Questions |
| --- | --- | --- |
| Technician | 2 | 35 |
| General | 3 | 35 |
| Extra | 4 | 50 |
photo via flickr user shinealight